In her most recent performance, Susan Boyle, a world-renowned Scottish singer, not only returns to America's Got Talent but also to the song that launched her career.
In this sneak peek from America's Got Talent, Susan takes the stage after receiving her Golden Buzzer from Simon Cowell for her rendition of "Wild Horses" by the Rolling Stones: The Champions.
The 47-year-old singer says, in the video's opening, "I've loved to sing since I was a tiny tot." Music has assisted her with getting past a few troublesome times in her day-to-day existence. However, it was only after her mom kicked the bucket that Susan chose to seek after her fantasy, which her mom had consistently urged her to do.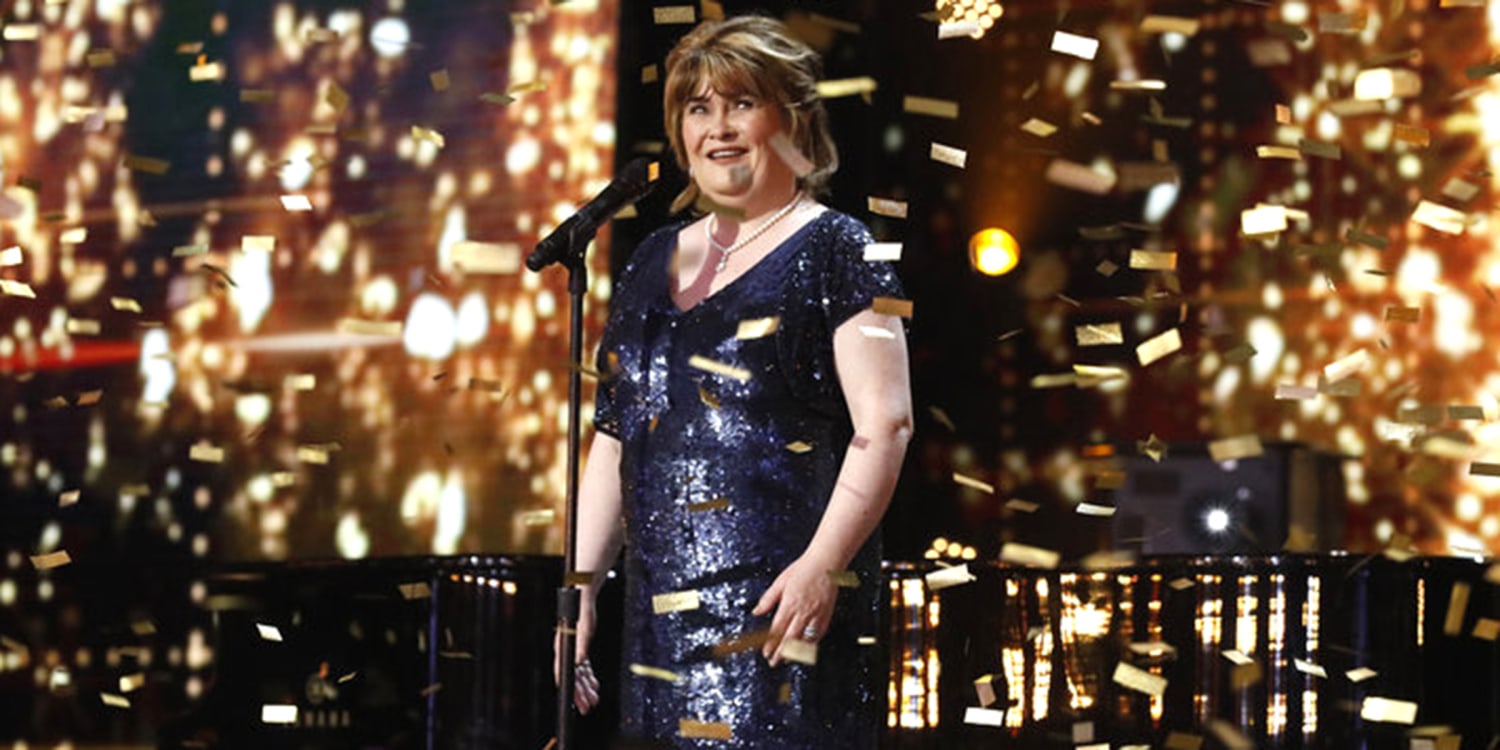 "You must pursue your dreams; everyone has them." She says, "I feel like I've been given that chance." She has, and she has sold more than 20 million records. And this song from Les Miserables, "I Dreamed a Dream," was where it all started. She is wearing a stunning gown made of sequins, and the background is eerie, with instruments shrouded in fog and silver light and trees in the foreground.